Bubble Van Parties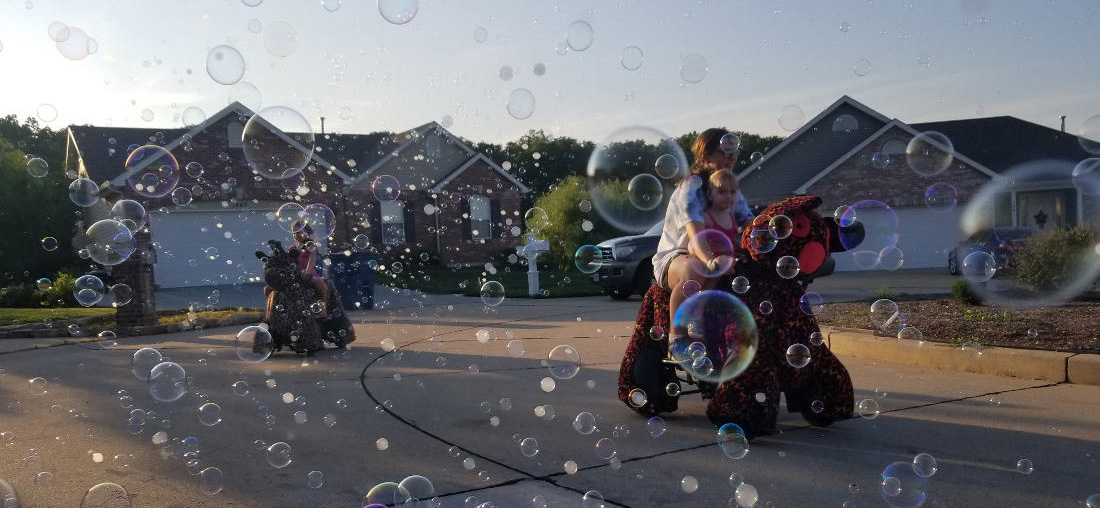 We bring the party!
Our interactive program is designed for guests of all ages! It brings together musical fun with bubble-creating activities... and of course it includes 1000s of bubbles!
If you're looking for a Birthday Party idea, having a Grand Opening or a Corporate Event, we have you covered. Let our staff bring the interactive fun for kids of all ages. Our Bubble Van can make thousands of bubbles per hour and our Fun Team will teach the kids to make large memorable bubbles.
Our services are also great for corporate events, grand openings, church socials, festivals, school events, lock-ins, teen events, fairs, weddings, graduations, and many more!
Our programs are customizable: all of our offerings come a la cart.
Services:
Click on any link below to view photos of our add-on services!
DJ with karaoke (optional)
Interactive games: limbo contests, carnival games, clown hops, stick pony races, hula hoops, etx.
Crawl through inflatables
Glitter tattoos/face paintings/henna tattoos/many more artists
Fun Foods